QCYC 2020 Info
QCYC 2019 Info
When: February 27th and 28th
Where: Davenport River Center
Registration: Registration form will be posted soon. Please contact us for registration information.
The Quad City Youth Conference Wants You!
---
Keynote Presentation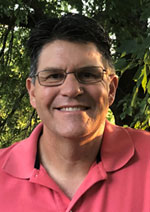 A Place at the Table by Tom Akers
Tom Akers has been in education for 28 years as a teacher, coach, director, founder and director of Rock Falls Alternative School, principal, and is currently the Superintendent of Cambridge School District. He has written over a dozen plays including Dear God; How to Make a Teenage American Quilt, My Daily Life, and the 2016 Quad Cities Youth Conference keynote address; Fallen. He is also the sports editor for the Cambridge Chronicle. He is active in his church, as a volunteer firefighter, ambulance driver, and helps at Royal Family Kids Camp and Teen Reach Adventure Camp. He is married to his wife Kelly and has four children; Tristan, Hannah, Olivia, and Evan as well as the family dog Socks and the family cat Crystal.
---
2019 Workshops
| | |
| --- | --- |
| A Place at the Table | Tom Akers |
| Bullying is Whack! | RIHS Theater Group |
| Creating Gender & LGBTQ+ Inclusive Schools | Matthew Beck |
| Dangers of Misusing Rx Meds | Jason Otten |
| Good Grief | Lynee Miller & Jennifer Cobb |
| How's Your Wheel Rollin? | Terry Kuster |
| I Almost Killed Myself | Mark Drake |
| Kick Ash | DCHS Shades of Success |
| Personality Insights | Harvie Herrington |
| Putting Peace First | Jasmine Babers |
| Resistance and Resilience | Alex Fizz & Trenell Clements |
| Rising Strong | Jennifer Welvaert-Koch |
| Save the Food | Kristin Bogdonas |
| Sex! But Wait, There's More! | Shawna Partlow |
| Social Media & the Teenage Brain | Nicole Zook & Daylia Warden |
| The Law and You | Cpl. Hank Jacobsen & Ofc. Dennis Manion |
| Total Eclipse of the Heart | MHS Natural Helpers |
| Young Men | Carlos Jimenez |
---
Sponsors and Partners
Thank you to the following organizations, agencies, and businesses for their donations.
Access Systems
A.C.T.I.V.E. Club
Amy's Gift
BankORION
Birdies for Charity
Gathering of Women
Hy-Vee
The Moline Foundation
Naomi Chapter #1, Order of the Eastern Star
PowerGrafx
Rock Island Arsenal
U.S. Army
United States Marine Corps
Women of Color (W.O.C.)
Thank you to the QCYC Planning Committee and the organizations, agencies, and businesses they represent.
Alpha Kappa Alpha Sorority, Inc.
American Civil Liberties Union
Cambridge High School
Center for Alcohol & Drug Services Inc.
Delta Sigma Theta Sorority, Inc.
Martin Luther King Jr. Community Center
Retired Teachers Association
Rock Island Arsenal School Support Services
Rock Island County Health Department
Rock Island Regional Office of Education
Scott County Health Department
University of Illinois Extension